Our aim is to root our "Underground" concept design ideas in the Three Guiding Principles for the Children's Garden in the State Botanical Garden of Georgia:
1. The role of nature as teacher
2. Connecting with nature through arts, science, and literacy education
3. Healthy foods, healthy body, healthy community, & healthy Earth
This project will teach children nature through the elements of water, air, earth, and sunlight, showing how they work together to help plants grow & create healthy soil with engaging graphics and informative text. Each window will go further into detail pertaining to the individual element.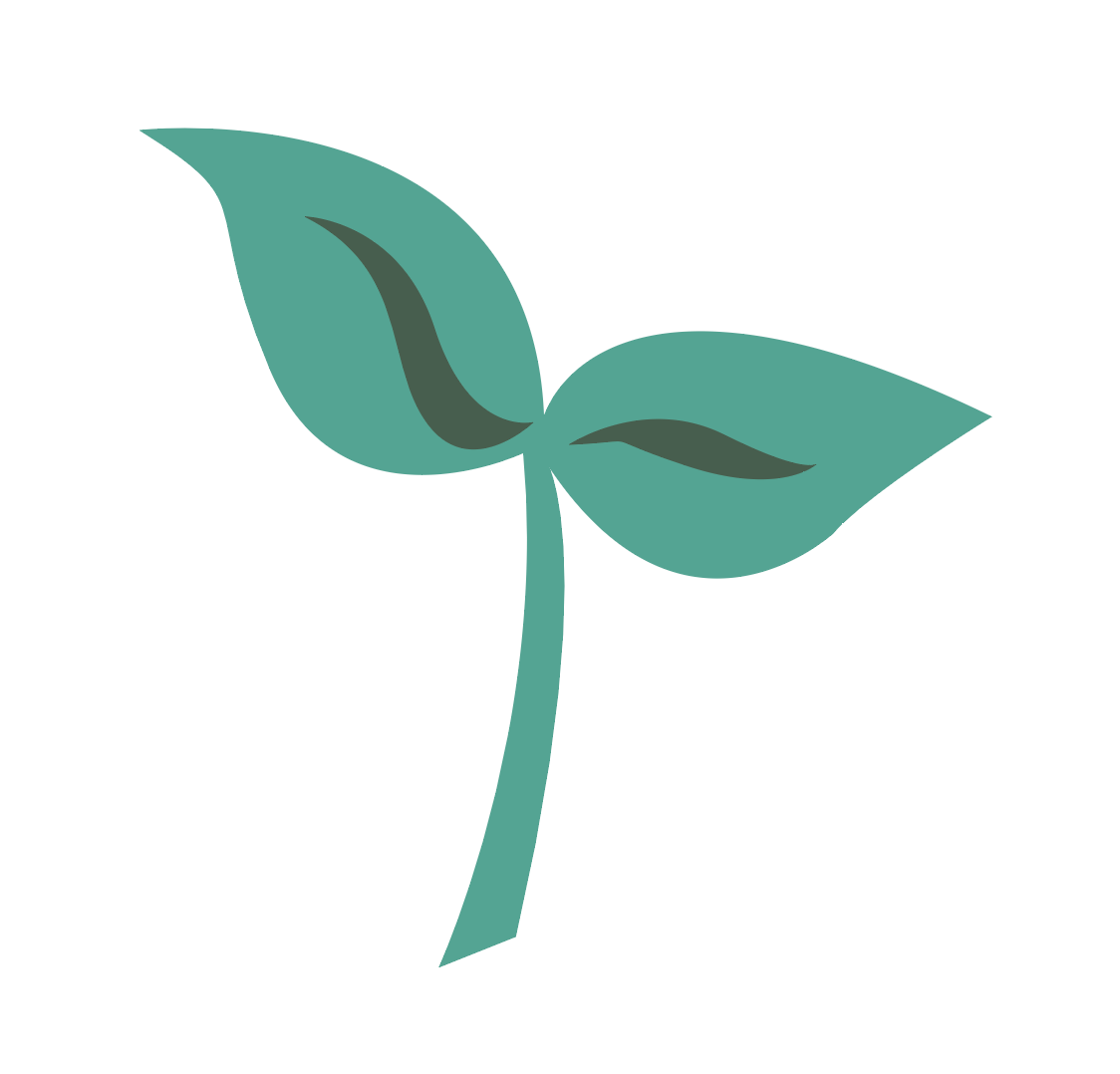 Key Topics
carbon cycle, decomposition, compost, photosynthesis, transpiration, erosion
Approach
Relevant vector graphics with friendly-looking, engaging text in the form of vinyl graphics
Why?
With the four available windows within this "Underground" exhibit within the garden, our idea ties four general elements of nature into a main concept, emphasizing the important processes of plant growth and healthy soil.
We had to condense scientific information and create an engaging display, appealing to a range of children of different ages and educational backgrounds.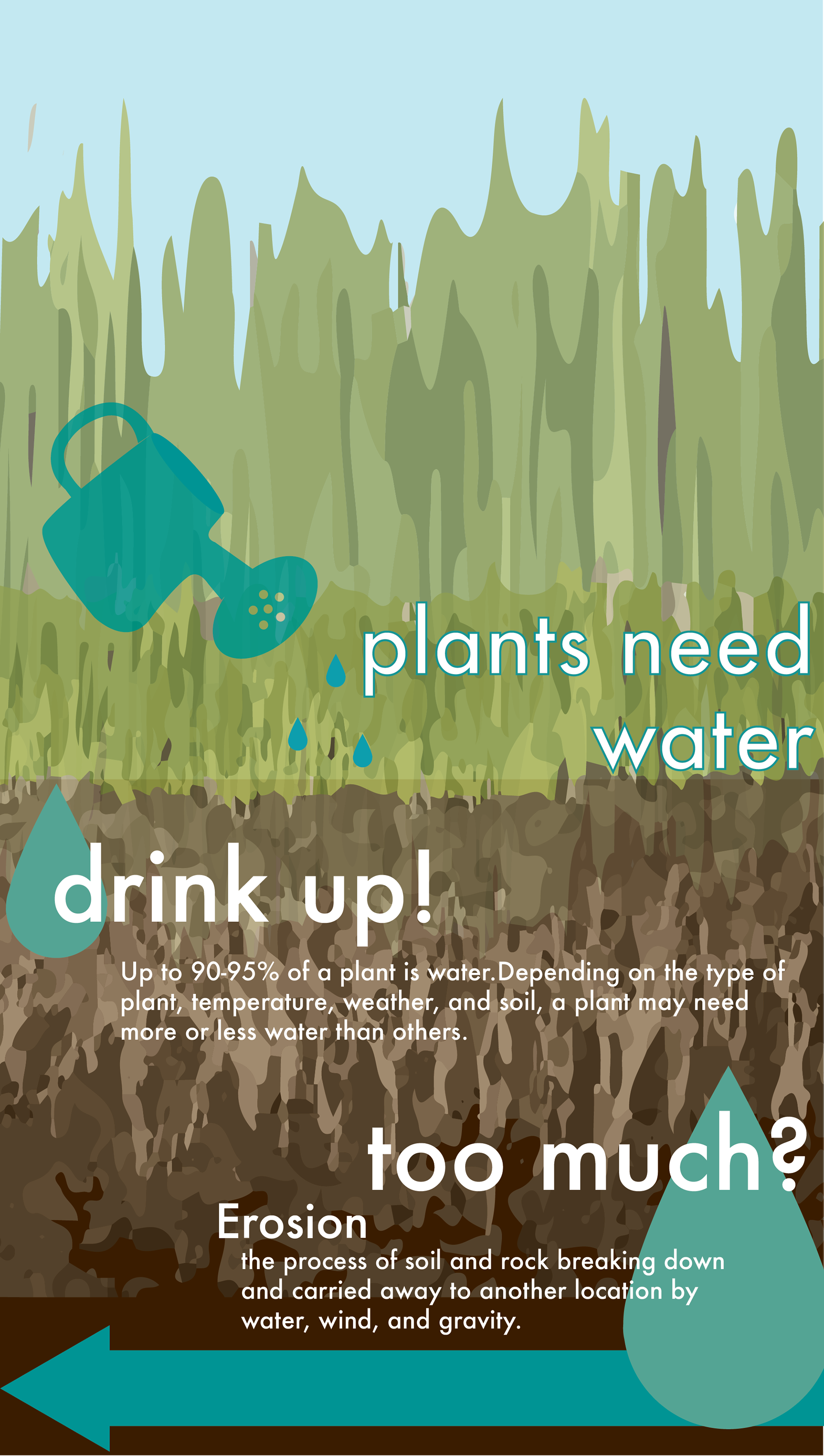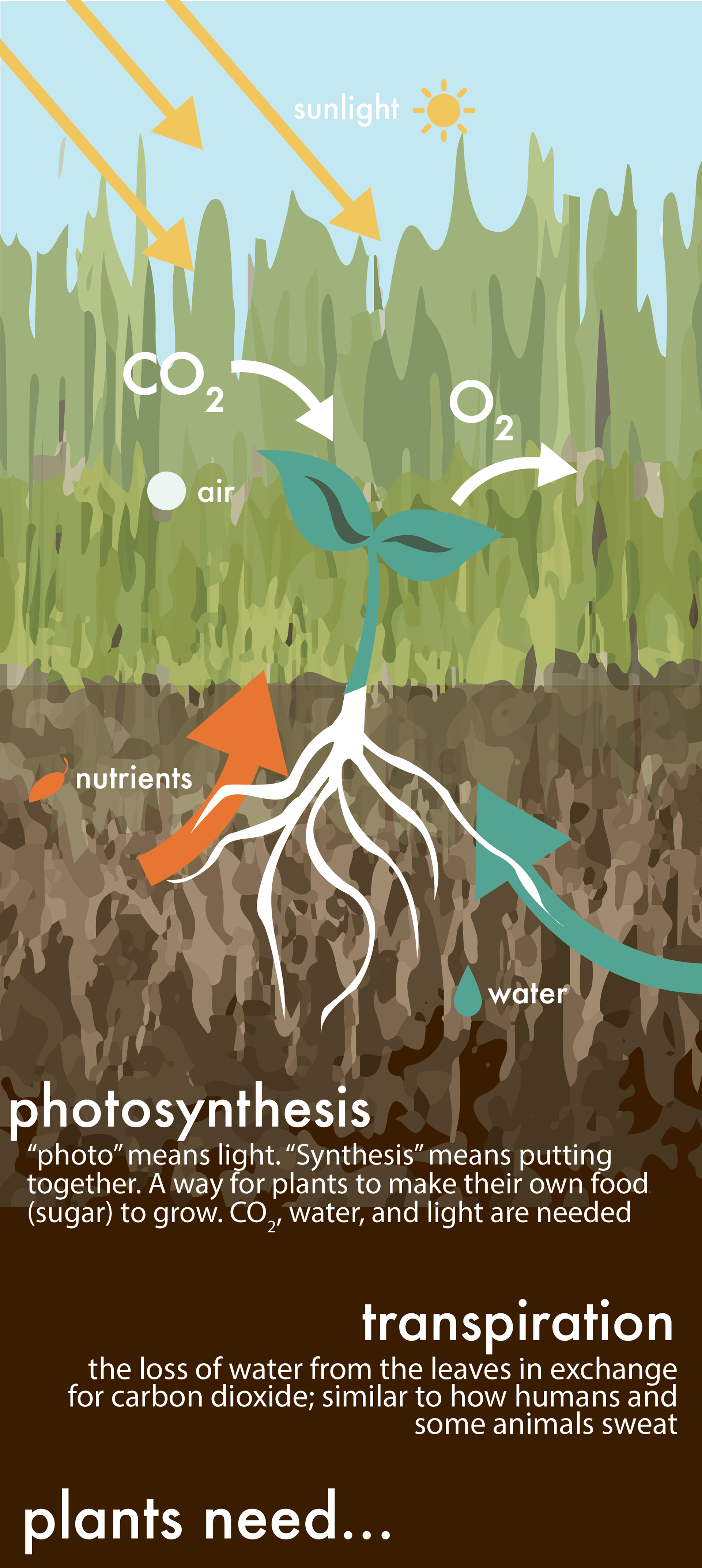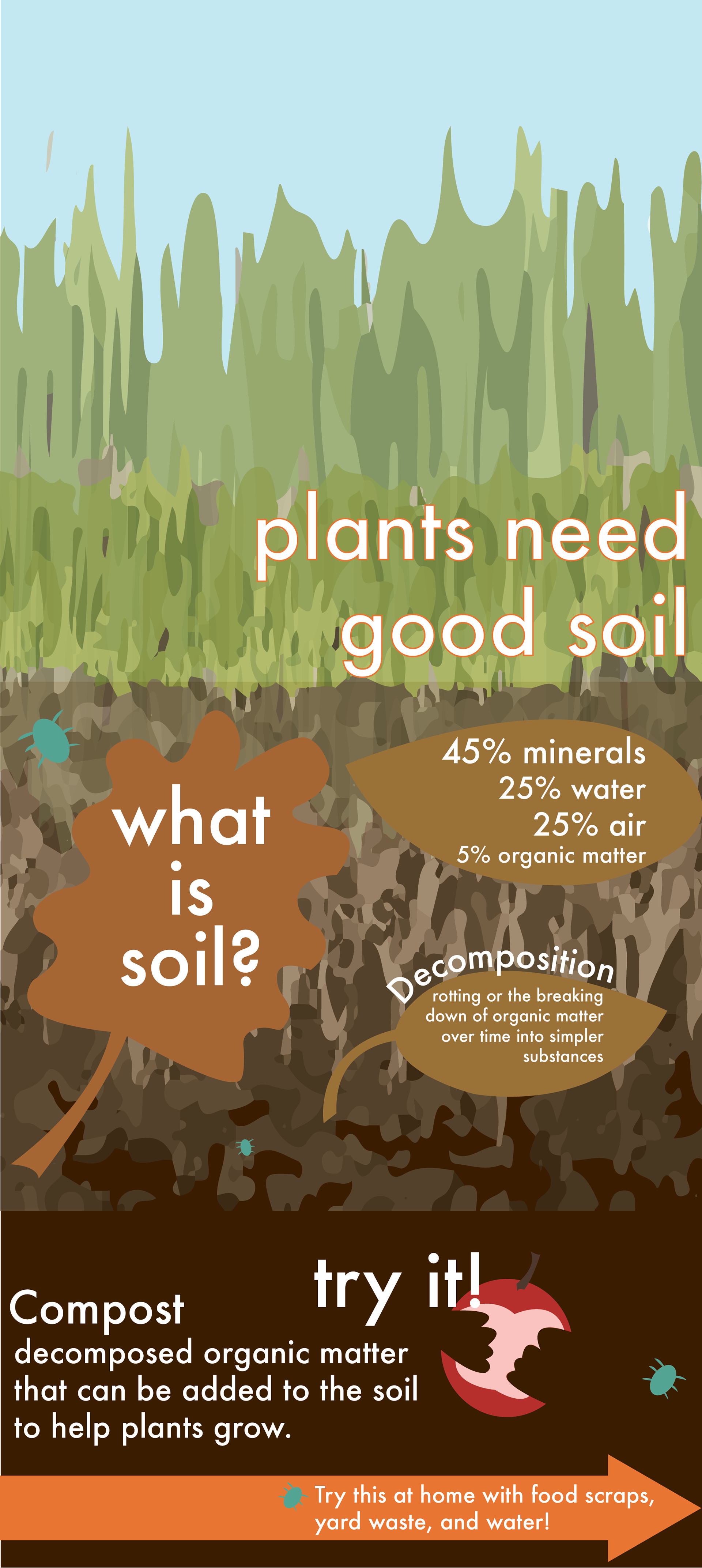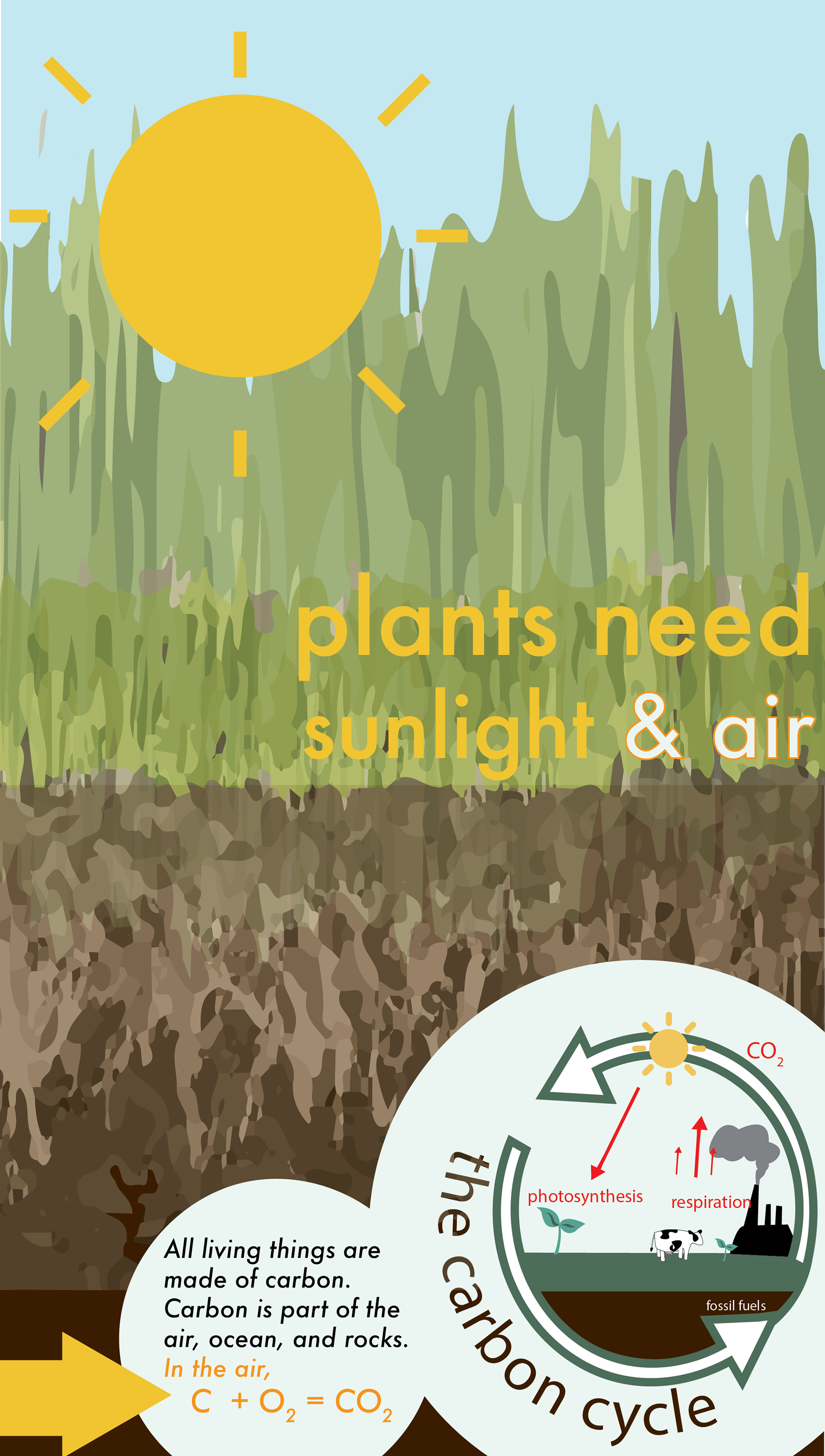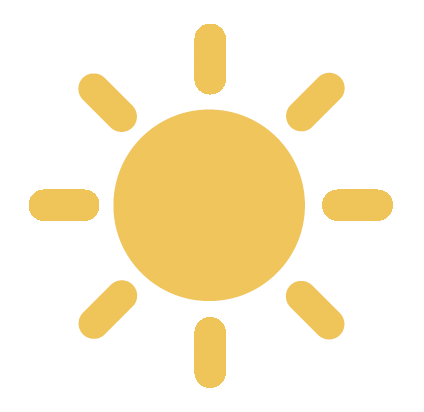 -Attention span of the viewer
-Limitations within the physical exhibition. Weathering the elements in an outdoor exhibit.
-Vinyl graphics on windows. Visibility & legibility?